professional consulting & design offerings

We have developed a full menu of services to support your efforts in obtaining a lifestyle of independence.

Many of the services listed below can be provided remotely for property located anywhere in the continental United States. These remote consulting services use key online data, plus information provided by the client, which is used to provide the same expert analysis and recommendations offered to those located in the American Redoubt, only without the additional data and consulting fees that comes from walking the property.

Before you commit to purchasing a property, we walk the land to gain firsthand knowledge of the opportunities and constraints that the property offers, providing a professional assessment of its potential to meet your goals. Factors evaluated include: water access, existing vegetation, terrain features, drainage patterns, soil types, solar exposure, micro-climate factors, energy production potential and security considerations.

We work with you to complete the Idaho Department of Water Resources (IDWR) water rights application forms in a manner that accounts for your current and future needs. While formal protests against your water rights permit application can occur, we use our experience to structure your application to minimize the potential for protests by conservation groups and other state agencies. Our services include performing onsite data collection, developing water use calculations, creating water use mapping and preliminary review of the application content with the IDWR agency personnel in an effort to expedite the review process.

We work with you through a collaborative process to turn your goals into a beautiful, functional and constructible design plan. Each landscape design is unique, accounting for the client's budget, preferred style, and the site specificfeatures of the property.

As a Project Manager, we act as the owner's representative to oversee and coordinate their project during the planning, design and construction phases in areas such as budget, schedule and quality control. This service is especially helpful for property owners who currently live out of the area and require local representation to keep the project running efficiently.

We utilize our extensive experience working with local, state and federal agencies in obtaining the permits necessary for your project. Examples of such permits include: stormwater management, soil erosion, wetland mitigation, stream disturbance and building permits. We can leverage our knowledge and relationships to help you obtain permits in an efficient and cost effective manner.

We work with you to develop a comprehensive map that thoughtfully locates all of your key property improvements in support of your long term goals. The result is a master plan for your property that acts as a roadmap for future improvements, allowing you to invest your time and resources efficiently and effectively. For example, having a master plan would allow you to successfully build your barn, greenhouse and permaculture gardens in the proper locations, so that they work with your solar power, hydroelectric and/or gravity fed water systems.

We use an integrated approach to designing each element on your property so that it works in concert with the others, creating an efficiency and effectiveness that exceeds that of independent systems. This approach results in a property where the whole truly is greater than the sum of its parts. We can develop design plans for use by the competent do-it-yourself person or for use by a contractor. Our design capabilities include the creation of construction drawings for your home, barn and other rural property buildings.

We help you develop a more in-depth understanding of the unique aspects of your property and how each one either supports or constrains your goals for its development. Building on this understanding of the land's natural attributes, we recommend holistic food production and resource management approaches (such as wood fuel production and soil development) that work with the land instead of fighting against it. Each system is evaluated and designed with respect to how it can integrate with the others, reducing the associated maintenance requirements, and creating beneficial symbiotic relationships.

Developing a well thought out and coordinated system for diverting, collecting, and storing water is essential to creating a property that can sustainably support plants, livestock, and people. This is particularly important for regions that experience low rainfall and high heat conditions during the summer months. We can help develop strategies and system designs that divert water from unwanted areas to systems that can capture the water for use where it is needed. Our designs seek to utilize natural topography and gravity to the greatest extent possible, while keeping power consumption and maintenance requirements to a minimum.

Custom designed gardens packed with edible fruits, nuts and vegetables that look like a traditional urban/suburban landscape to the untrained eye. Your yard will blend in with the surrounding urban/suburban environment, while producing significant amounts of food to help feed your family now and in the future.

We offer design solutions that integrate perennial food producing plants into your property in a manner that compliments your lifestyle, while providing the means to feed your family. Our design approaches require less space and maintenance than that of traditional gardens and orchards, while also producing more food per square foot than those traditional methods.

Our custom designed greenhouses take advantage of your property's natural characteristics, such as topography and solar exposure, creating a structure that is far more energy efficient and less susceptible to damage than that of traditional greenhouse designs.

We help you develop a plan for your small scale livestock systems that accounts for the amount of shelter, pasture, and feed production needed to support your animals in a self-sufficient manner.

Providing your needs for power and heat without relying on the electrical grid or fuel delivery is vital to living an independent lifestyle. We can assist you with assessing which sustainable methods of energy production are well suited for your specific property conditions. In addition to considering the most reliable and efficient means of producing energy, we can help you develop strategies to reduce your energy consumption, which in turn reduces the size of the energy production systems required to support your energy independence.
Learn about the gasifier off-gridfuel production system we've developed:

Making your home and property secure should be integrated into every aspect of the improvements you make, not an afterthought that is added at the end. Our design approach helps you consider the likely avenues of approach that will be taken by a potential threat, maintaining critical lines of sight, reducing blind areas, integrating ballistic protection into common structures, and more. We can design your property so that you have home field advantage in order to help keep your family safe.
More in-depth security consulting and training are also available from our affiliate company:
Helping you achieve a life of liberty.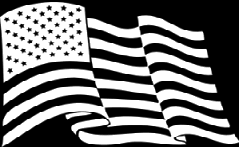 © 2023 Strategic Landscape Design