DESIGNS TO KEEP YOU SAFE AND HELP YOU THRIVE
Planning your property with the forethought to integrate the primary needs of water access, food supply, energy production and security features are crucial to the long-term viability of your retreat/homestead. From developing a property master plan, to laying out garden areas, or designing details for security features that blend seamlessly into the landscape, Strategic Landscape Design will work with you through each step in the process to provide the level of planning and detailing that are customized to meet your specific needs. Let us help you create a secure and productive self-sufficient property.
Learn more about how we can help you by visiting our SERVICES page.
CLIENT TESTIMONIALS
Brian is a man of integrity, follows through and goes the extra mile to make sure my project was done perfectly. Brian always was and is there when I have questions, finds the answers, and gets back with problem solving solutions. Brian not only is very professional in his approach to his consulting but has become a trusted friend.
~ Dan owner/operator of Sunshine Meadows, LLC
Brian Domke is a unique talent. We have utilized his services, starting with a water rights application, but have found that his services could extend much further, and they have.
We are in the process of developing a larger parcel in North Idaho, with diverse usage. We are doing so from afar, and Brian has proved to be our point man locally. We depend on him for things we could only attempt to accomplish if we were there locally. We are not a trusting bunch by nature, but have found that our trust in him is well founded.
Brian's skills are broad, but more impressive is his character. His approach to a variety of challenges show that he is an individual of integrity, thoughtfulness, and discretion. We know we can trust him to moderate potentially volatile situations, with a positive outcome.
He is a key to what we are attempting to get accomplished, and have full confidence that we will reach our collective goals in this project.
Moving to a new area is always tricky and has a number of challenges. This is especially true if you are relocating to a new area with few ties to the local community. Brian was indispensable in making the transition to a new area. Every place always has its idiosyncrasies, but he knows how to negotiate the twists and turns of the "permitting" world.
I have been a farmer and rancher for many years. I soon realized that just because I was successful in one region of the country, didn't mean that it might not be hard to be successful in another. Northern Idaho has a number of soil types and microclimates. Each requires a different approach. Brain listened closely and carefully to our needs (and hopes). He analyzed needs against the potential resource available on the land and came back with well thought-out plans. He receives feedback well. He is never afraid to adapt and modify plans to match the evolving conversation. He has a deep and broad knowledge base and skill set.

Dreams turn into plans that turn into reality with Brian Domke. Here's why.
We recently bought some land in Idaho that we plan to develop over the next few years. Since we live out of state, we do not have the local insight or presence to know "what's best" or even who to use. That's why we feel very fortunate to work with Brian and have him be our "boots on the ground."
After speaking to us about our ideas for the land and getting some initial paperwork, Brian spent several hours assessing the property in person and on paper to understand its character. He then researched, screened, and negotiated with more than 10 infrastructure companies (e.g., well, septic, and drainage) who may assist with our build out.
Brian emailed us an impressive and comprehensive plan within a few weeks. Using a series of images and schemes, he really brought the property to life for us. We knew the land had great potential when we bought it, but seeing our dream built out through Brian's strategic site plan confirms our purchase and increases our desire to see it through.
Helping you achieve a life of liberty.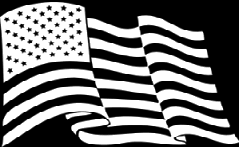 © 2023 Strategic Landscape Design