PHILOSOPHY

Every property is unique, just like the needs, goals and personalities of each client, so Strategic Landscape Design provides custom solutions for every client. While we rely on a significant depth of related training and experience, we don't offer any cookie cutter designs. We offer professional consulting recommendations and design concepts that are based on relevant property specific research, a knowledge of industry best practices, and our own unique creative solutions.
bio
As the owner and lead consultant of Strategic Landscape Design, Brian Domke offers specialized design and consulting services focused on establishing resilient properties through the seamless integration of water features, alternative energy and food production systems, with discreetly designed security features. The integration of these key features provides the foundation for a self-sufficient and secure retreat/homestead property.
Brain is a licensed Landscape Architect with over 25 years of experience in the planning, design and construction industry. He is a graduate of Cornell University and a lifelong learner. Brian has a foundation of knowledge vital to designing and implementing the key aspects that are needed to establish a resilient self-sufficient retreat/homestead. On each project, Brian utilizes a holistic approach by employing his formal training in the fields of design, permaculture, botany, soil science, hydrology, sustainability, and security. This is coupled with his practical experience in the areas of agriculture, animal husbandry, woodsmanship, wilderness survival, search and rescue, tactics, and personal defense.
Helping you achieve a life of liberty.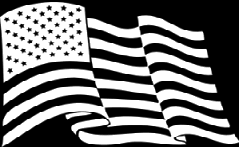 © 2023 Strategic Landscape Design