DESIGNS TO KEEP YOU SAFE AND HELP YOU THRIVE
Planning your landscape with the forethought to integrate the primary needs of food production, water access, energy supply and security features are crucial to the long-term viability of your retreat/homestead. From developing a property master plan, to laying out garden areas, or creating construction details for building defensive positions that blend seamlessly into the landscape, Strategic Landscape Design will work with you through each step in the process to provide the level of planning and detailing that are customized to meet your specific needs. Let us help you create a secure and productive self-sufficient property.
Services Include: Water Rights Permitting Assistance, Property Assessments, Master Planning, Greenhouse Design, Edible Forest Garden Design, Water Storage and Access Planning, Alternative Energy Planning &Tactical Landscaping.
Gain new ideas from my blog page.
BEGIN PLANNING YOUR PROPERTY IMPROVEMENTS NOW

Visit My CONTACT Page to Let Me Know How I Can Help You
WOULD YOUR RETREAT/HOMESTEAD PROPERTY BENEFIT FROM A STRATEGIC LANDSCAPE DESIGN?
Review the questions listed below and then decide...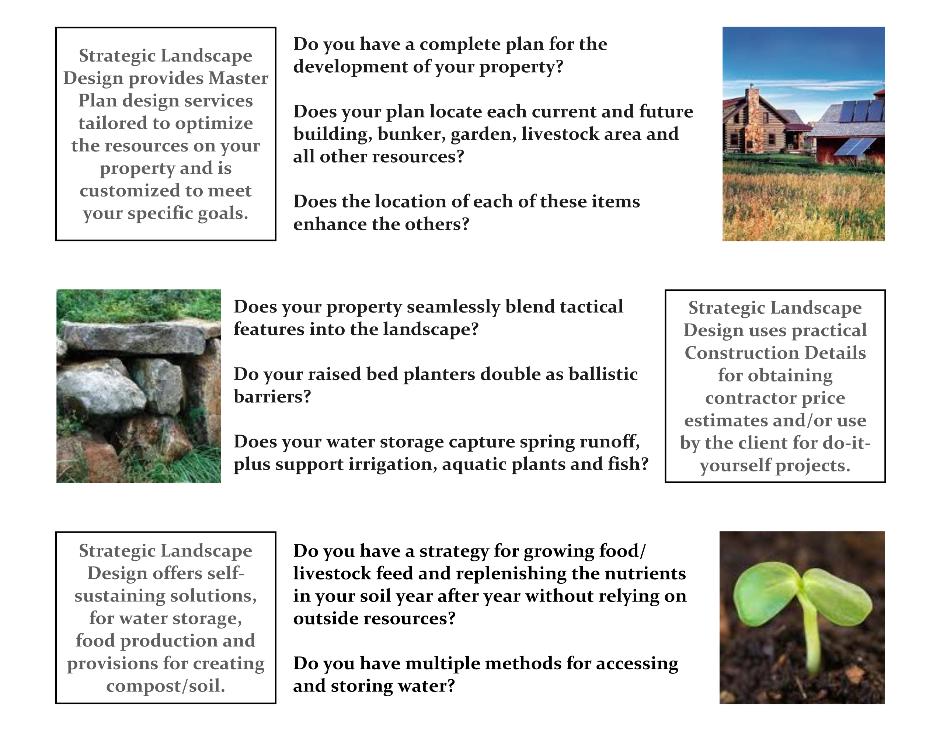 READY TO START YOUR STRATEGIC LANDSCAPE DESIGN?

Visit My CONTACT Page to Let Me Know How I Can Help You
HAVE YOU SECURED YOUR WATER RIGHTS? If not, you should obtain the legal rights to your water before someone else does. I can help you assess your surface water resources and develop a plan to put them to the greatest beneficial use. I have the experience to assist you with submitting your water rights application and navigating the approval process.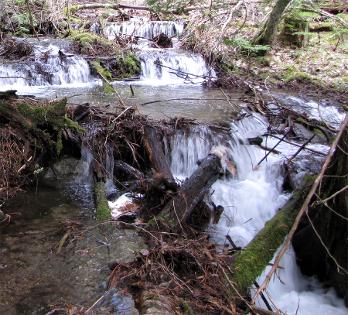 SECURE YOUR WATER RIGHTS NOW
Visit My CONTACT Page to Let Me Know How I Can Help You
What my clients are saying...
"Does what he says he's going to do – he's on target for meetings, budgets, deadlines and plans."
"Exceeds expectations – he's a professional through and through."
"Takes personal ownership for his work – you get a great result with attention to detail."